CREDIT REWARDS
SHOP MORE, EARN MORE, with our credit rewards!
Here's how our credit system works:
5% credit will be given to you upon successful checkout EVERYTIME you shop with us! You can spend the collected credit during your next purchase.
Your credit balance can be found under section "My Account".(refers to Example 1)

Example 1
How to use the credit:
1.) You will be able to apply your credit at checkout 'Payment method' page. (refers to Example 2)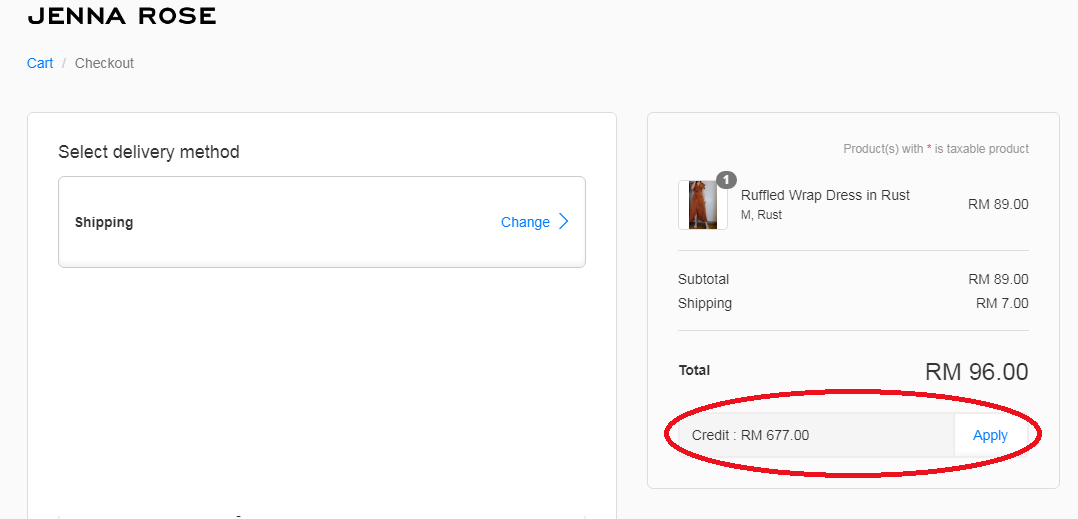 Example 2
2.) Once you have successfully applied the credit, you just have to pay the remaining balance via the payment methods that we provide. (refers to Example 3)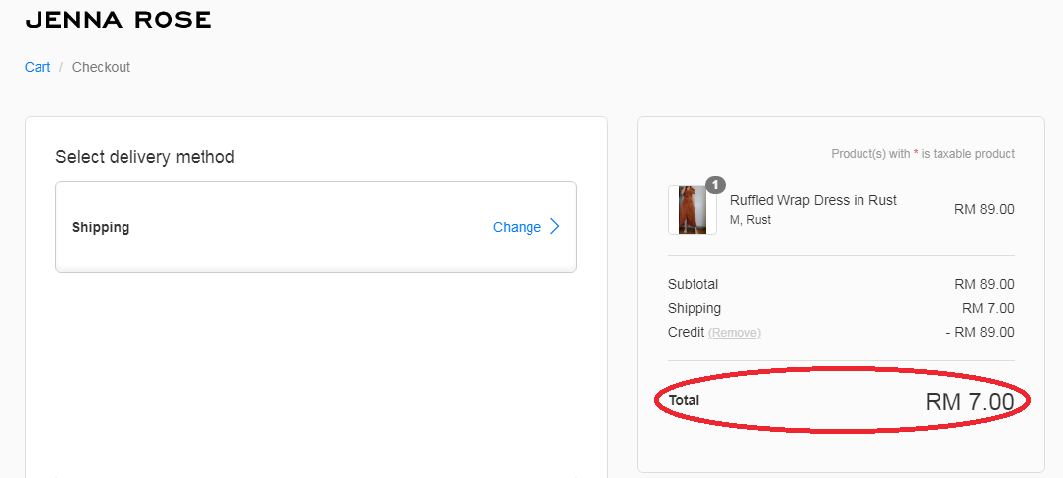 Example 3
3.) After payment, 5% of your total payment will be credited to you and can be use for your next purchase.
Please Note:
- Credits given will NOT include shipping and transaction fee in total spend amount.
- All credits cannot be exchanged into cash.
- Refund would only be done as store credit to your account directly.
- Jenna Rose reserves the right, at its discretion, to change, modify, add, or remove portions of these Terms at any time by posting the amended Terms. Please check these Terms periodically for changes.